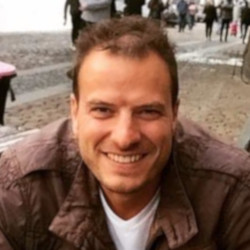 I'm an ambitious Master of Applied Computer Science (MASc) and Master Supply Chain Management (MSc). My broad interest, knowledge, accuracy and ethics are key values; combined with a great motivation and out-of-the box thinking, I'm willing to give any tough problem a try.
Key information / skills:
· Master of Applied Computer Science (civil engineer), cum laude
· Master Supply Chain Management, magna cum laude
· Value-at-risk (VaR) / MI (sensitivities) specialist
· System Engineer, Ubuntu enthusiast, leading role experience
· Fluent trilingual (Dutch / French / English)
Last update: 01st of August 2020
Résumé
Experience
Sophis Application Administrator (ING)
Sophis Risk Management support @ ING Belgian Branch, Brussels (B)
Jan 2018 - current
Helping out ING's Risk Management team around Sophis (Stock Derivatives) to successfully respect their delivery deadlines on the various regulatory projects, like FRTB, EBA Stress testing and SIMM. My extensive VaR (Value-at-Risk) knowledge and mathematical background highly contribute in understanding the needs, preparing the various setups and effectively executing the runs. On a daily basis I'm interacting intensively with the systems (hardware, Windows O/S and software) and Oracle database, given the stress that is applied on them.
System / support engineer (ING)
Sophis (VaR & MI) Support Engineer @ ING Belgium, Brussels (B)
May 2015 - June 2017
In close relationship with the rest of the Sophis (derivatives) team and Market Risk Management, my primary task is providing high-level VaR and MI support to ING's branches all over the world (Belgium, Amsterdam, New York, Singapore, London). Besides supporting, I am working on the continuous (further) improvement and stabilization of the environment, which involves my development, scripting, database administering and system engineering skills.
System / support engineer (Axxes)
Service Desk Coordinator @ AXA Belgium, Brussels (B)
Sep 2013 - May 2015
Being promoted into a leading role, as coordinator I am responsible for the well-functioning of our Service Desk (a team of 4) and ensuring the 'liaison' between all involved stakeholders (customers, management,...). I try to actively participate in all discussions where our Service Desk is involved (rollouts, architectural decisions,...), to streamline the Service Desk in order to achieve a good level of customer satisfaction and to develop/install/maintain the necessary monitoring + scripts to tackle incidents before they happen or have an impact. As much as possible I participate in the daily Service Desk 'life' to maintain my technical skills and to know what happens 'on the floor'.
Support engineer @ AXA Belgium, Brussels (B)
Mar 2011 - Aug 2013
Ensuring the day-to-day activities in a multilingual (EN/FR/NL) bank environment (HeadOffice = dealingroom + supporting departments). In our support team, we ensure that the Sophis bank application, MicroStrategy reporting software, QRM risk management framework and many other tools are available for our users (server side). I also support the users (Win XP and 7) with any problems they encounter in their daily activities. Part of this job is also server maintenance itself (Server 2003 and 2008 R2), troubleshooting performance issues (network, VMware, Oracle DB) and assisting management in security, architectural and good-practice IT maintenance decisions.
Entrepreneur
Owner @ BODIN group s.r.o., Praha (CZ)
2017 - current
· FinTech and IT consultancy
· WWWeb.be webservices
· Different projects under development
Self-employed retailer @ iterio bvba, Lierde (B)
2010 - current
· Small scale retail of IT materials + support
Self-employed retailer @ iterio bvba, Lierde (B)
2006 - 2009
· Online retail of IT, home-entertainment and telecom materials
· PC repair and support services
Education
Master Supply Chain Management (MSc), Open University (NL)
2013 - 2018
Magna cum laude
· Advanced studies in management
· Marketing and supply chain management
· Capita Selecta [blockchain]
· Graduation research: Blockchain usability within supply chains
Master of Applied Computer Science (MASc), UGent (B)
2003 - 2006
2009 - 2010
Cum laude
· Specialism information- and communication technology
· Minor specialism business administration
Bachelor of Applied Science (BASc), UGent (B)
2001 - 2003
Latin - Mathematics - Sciences, Royal grammar school Ronse (B)
1995 - 2001
Final year projects
Study of a modified bucket brigade concept based on parallel workstations
· Performance measuring + improvement advise for a "Bucket Brigade" production line with parallel workstations @ Van Hoecke, Halux line, Sint-Niklaas
· Insight + advise derived from a self-written Java simulation program
Blockchain usability within supply chains: What novelty solutions are being sought after and how can end-consumers benefit?
· An explorarion and critical analysis of blockchains and their application within the field of supply chains
IT competences
· Thorough knowledge and troubleshooting experience in Windows server/workstation environments (Windows XP / Vista / 7, Server 2003 / 2008 R2 / 2012 R2)
· Active Ubuntu linux user on home workstations (20.04 LTS) and self-maintained servers (18.04 LTS, since 9.04 LTS)
· Skilled Java (console programs, JSP/Servlets), PHP, Powershell, Android developer
· Advanced Oracle and MySQL database administration
· Thorough understanding of blockchain principles
· Broad interest in various other IT domains: IT security, cloud computing, micro-electronics
Certifications
· Scrum Alliance: Certified ScrumMaster
· Exin: ITIL Foundation Certificate in IT Service Management
· Coursera: Programming Mobile Applications for Android Handheld Systems
· Coursera: Critical Perspectives on Management
· Microsoft Certified Solutions Associate: Windows Server 2008
· Windows Server 2008 Server Administrator (70-646)
· Windows Server 2008 Network Infrastructure (70-642)
· Windows Server 2008 Active Directory (70-640)
· Windows 7, Configuring (70-680)
· Managing and maintaining a Microsoft Windows Server 2003 environment (70-290)
· MicroStrategy 9: Administration
Planned certifications
· Linux LPI LPIC-1 and LPIC-2
Languages
Dutch
Mother tongue
Mother tongue
Personal info
· Residence: Prague, Czech Republic
· Birthplace, date: Jette (B), 30th May 1983
· Citizenship: Belgian
· Marital status: Single
· Hobbies: Sports (running, cycling, indoor rowing, inline skating, winter sports), photography, angling, cooking, city trips
· Driving license: B